Press Release
Publish Date: 8/3/2016
RELEASE: Fort Plain Museum Holds Annual Commemoration of Canajohary Raid
Ceremony Honors Those Who Made Ultimate Sacrifice For The Country Back In 1780
FONDA — On Tuesday, Aug. 2, the Fort Plain Museum held its annual commemoration of the Canajohary District Raid. The event honored the patriots who gave their lives for this country by defending the region, back on Aug. 2, 1780. County Executive Matthew L. Ossenfort and Fort Plain Museum Chairman Norm Bollen were among those who spoke about the sacrifice of that day and how those founding patriots should not be forgotten.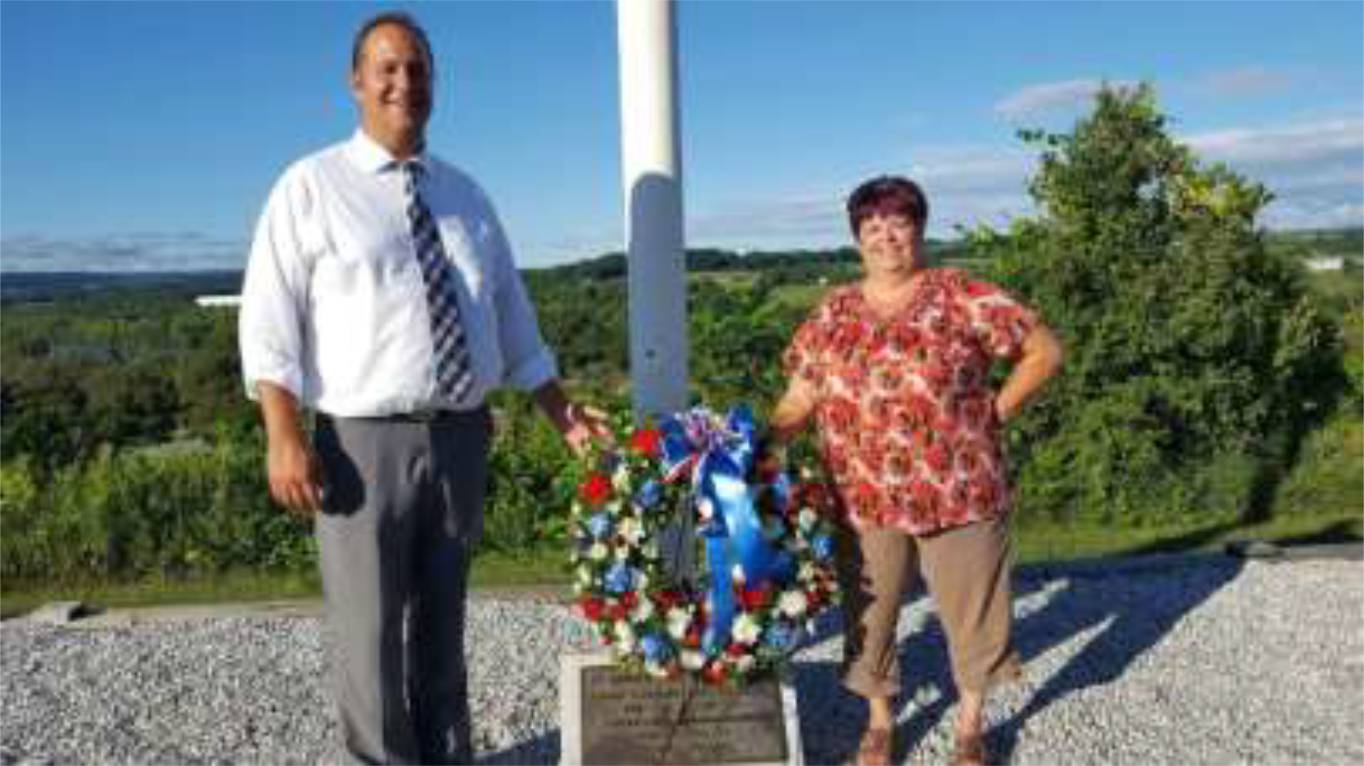 Montgomery County Executive Matthew L. Ossenfort and Town of Minden Supervisor Cheryl Reese pose with the special wreath that was laid at the flagpole monument to commemorate the anniversary of the Canajohary Raid in 1780.
There was a musket salute by the Tryon County Militia and a roll call reading of the names of those who lost their lives on that day. The event especially remembers the women who defended the fort on the fateful day. The ceremony concluded with the laying of a special wreath at the museum's flagpole dedication monument.
The Fort Plain Museum is open every day in August from 10 a.m. – 4 p.m. For more information, please call (518) 993-2527 or email fortplainmuseum@yahoo.com.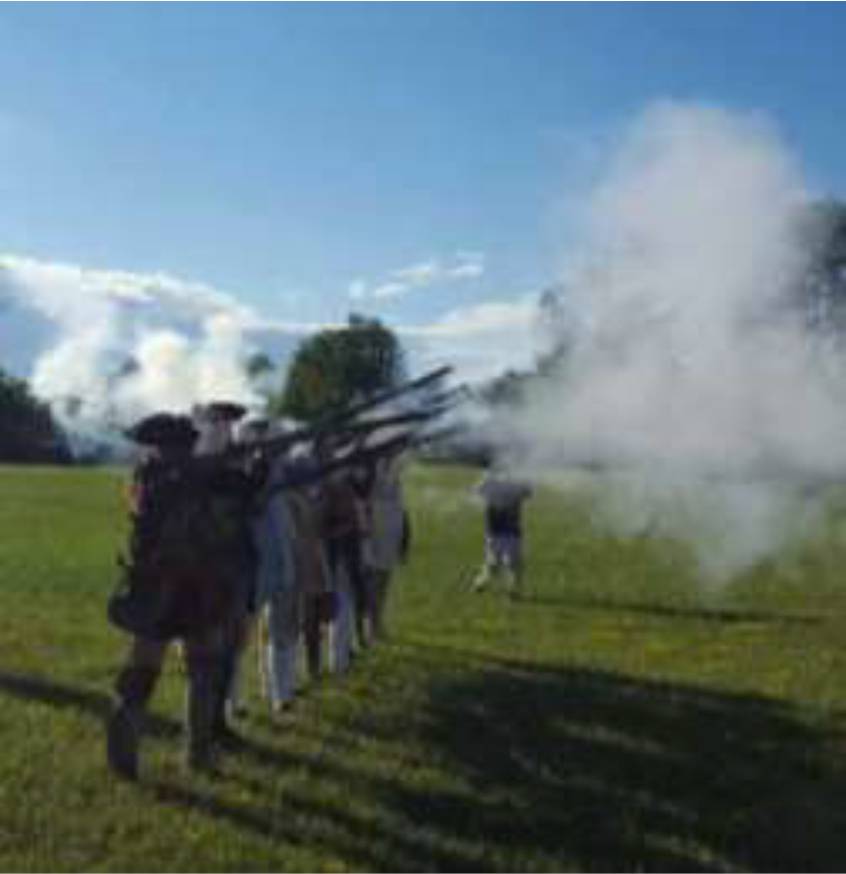 Members of the Tryon County Militia fire off a musket salute to those who made the ultimate sacrifice on that day.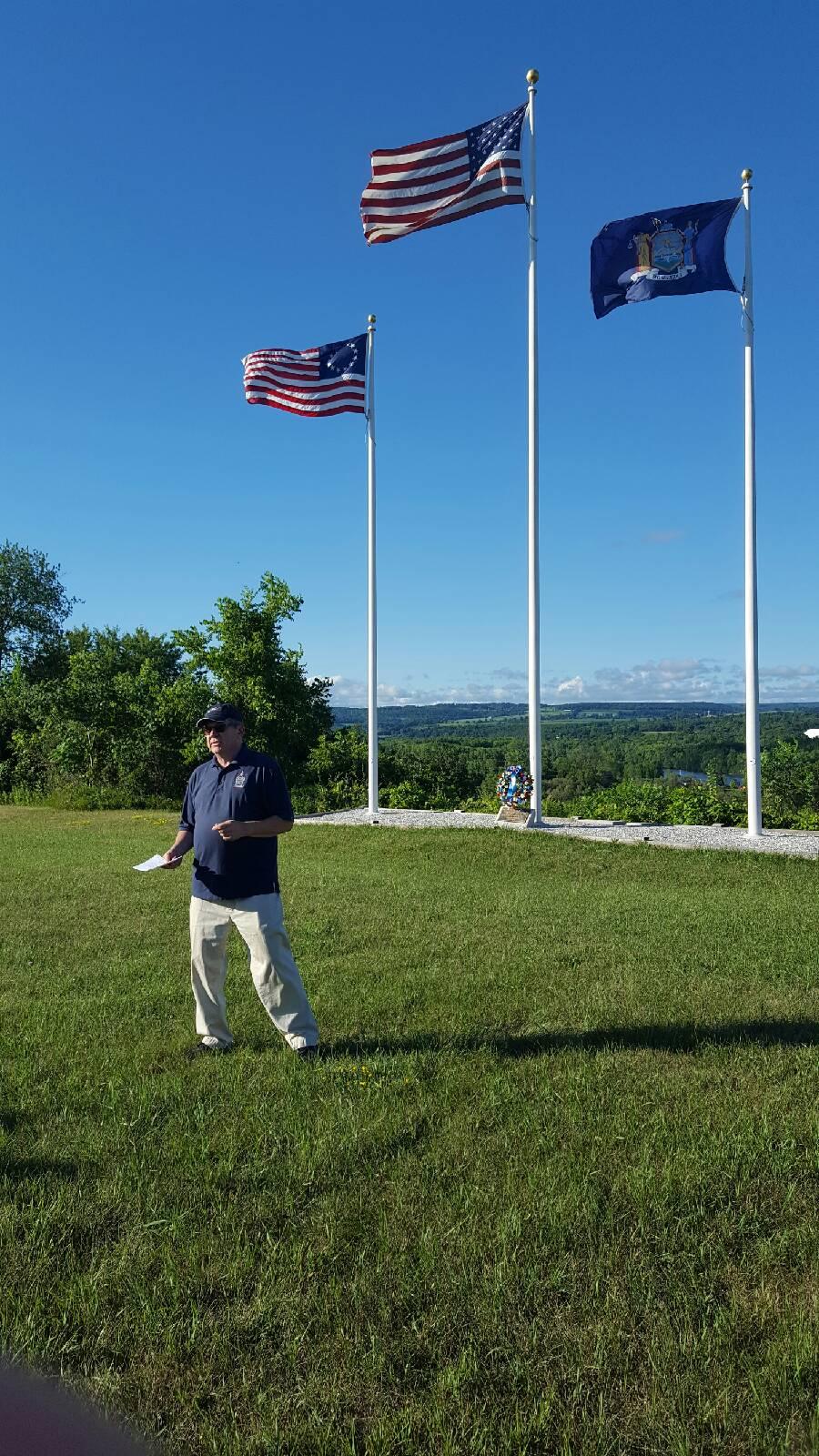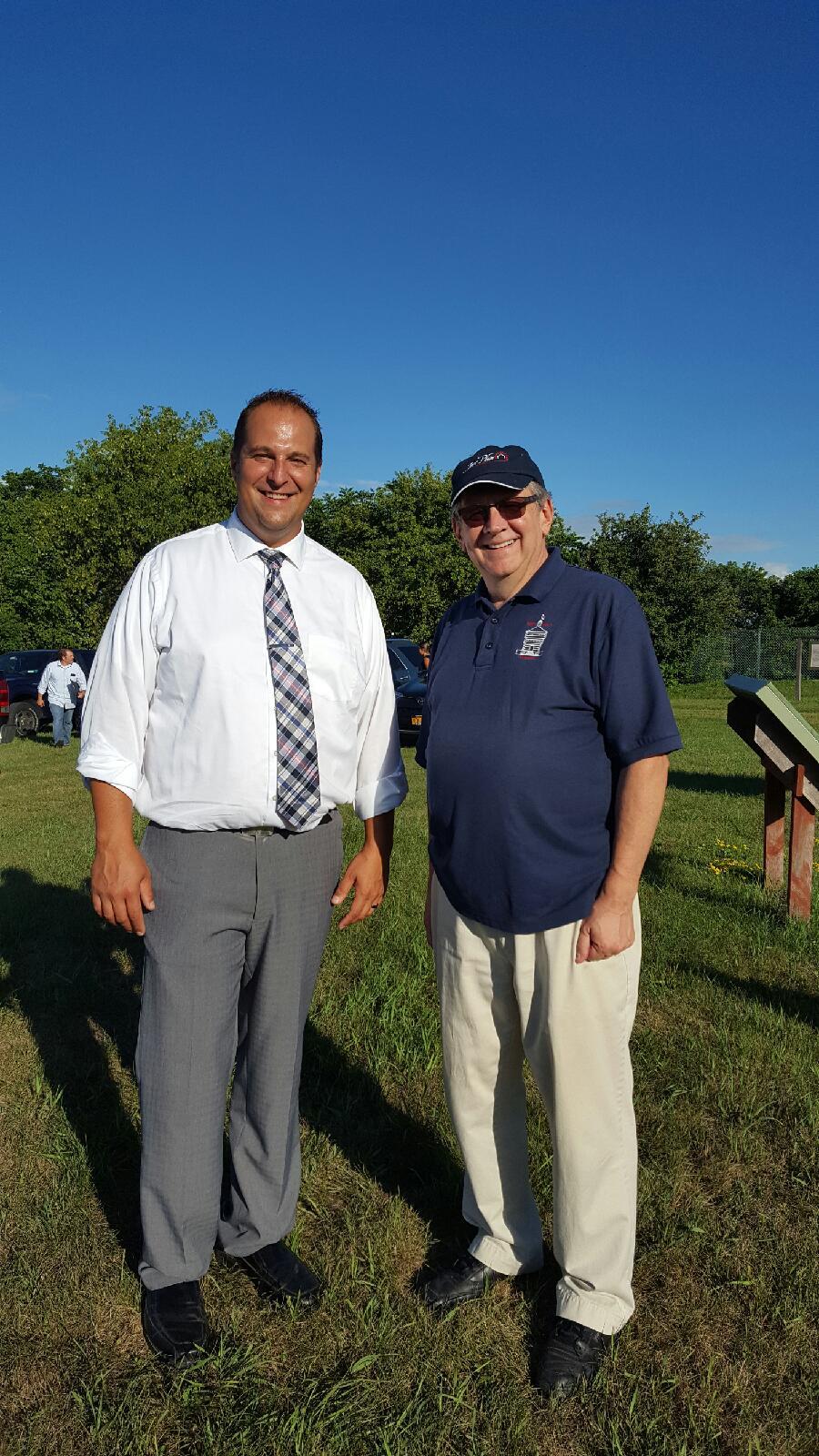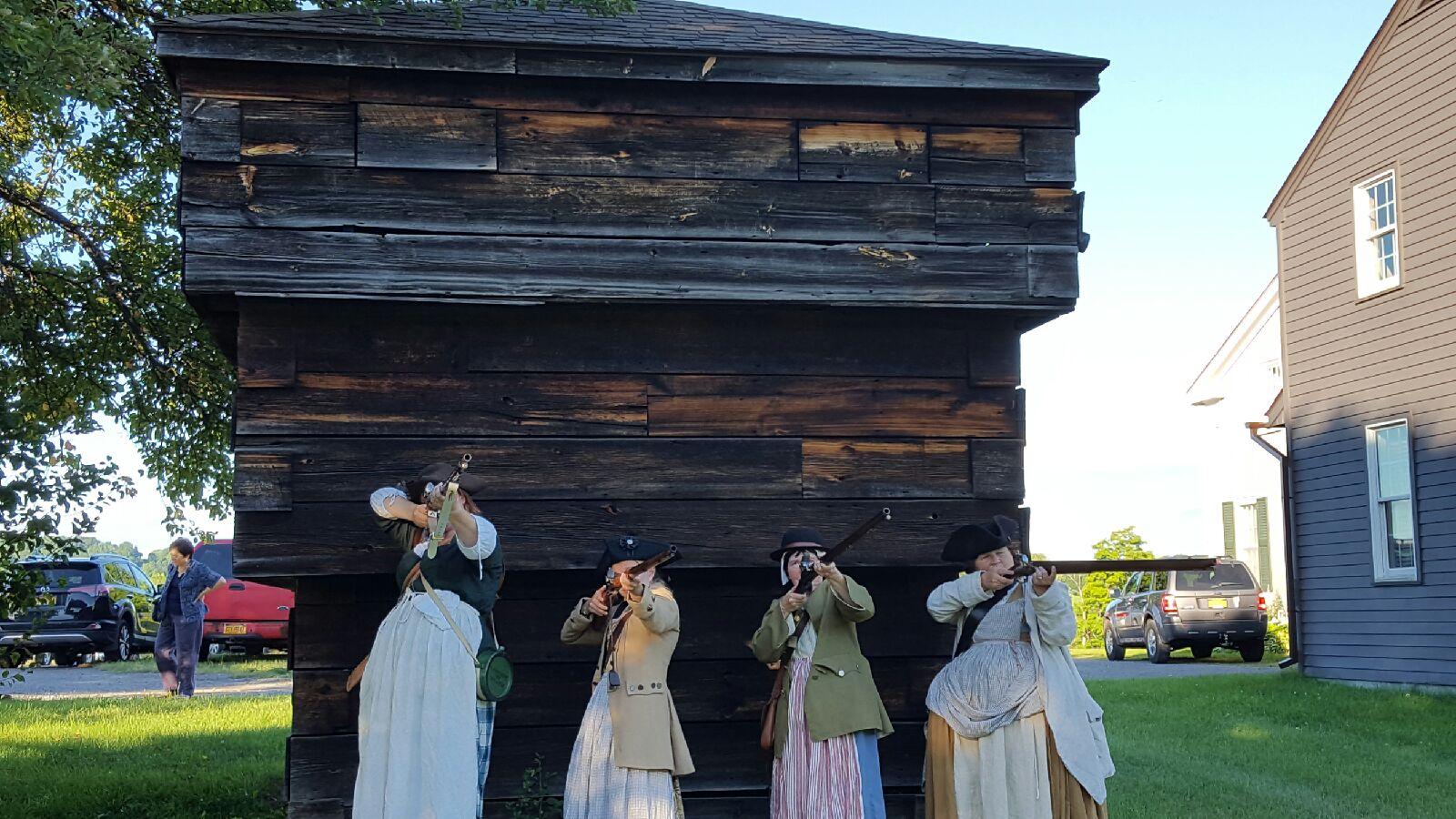 Get Acrobat Reader - Download to view PDFs
---
© 2015 Montgomery County, New York | All Rights Reserved
Contact the Webmaster | Employees
*NOTE: Links marked with an asterisk are not managed by Montgomery County. They are provided for your convenience only. We bear no responsibility for their content.
*External sites may require a subscription for viewing content.