Press Release
Publish Date: 5/2/2014
County, State officials discuss shared services initiative
County, State officials discuss shared services initiative
FONDA — Officials from Montgomery and Fulton Counties sat down with representatives from the Department of State, on Friday, to discuss shared services initiatives. The talks centered on the idea of how local government can be more efficient and serve the people more effectively.
In their first four months in office, Montgomery County Executive Matthew Ossenfort and the newly established County Legislature have made a priority of working regionally, investing in economic development and exploring ways to lower spending.
"I would like to thank the Governor for helping to set this meeting up because we believe it's an important topic," said Montgomery County Legislative Chairman Thomas Quackenbush.
Quackenbush was joined by fellow Montgomery County Legislator Terry Bieniek and Amsterdam Mayor Ann Thane. Fulton County Chairman of the Board of Supervisors Richard Argotsinger, Town of Broadalbin Supervisor Tom Christopher and Northampton Board Member Art Simmons provided representation from Fulton County, as the talks of sharing services take on a regional approach.
An official from the Department of State indicated that Montgomery and Fulton Counties are out in front of the curve, regarding talks of shared services. Consolidation isn't always seen positively, but providing better services and reducing costs and redundancies is the direction things are headed in the future.
"We have to make sure (residents) understand in the long run, these are the talks we need to be having," said Department of State Director of Local Government Services Mark Pattison.
A key part of Governor Andrew Cuomo's plan to reduce cost and size of government has been through the idea of shared services.
"Yes, more is being asked of everyone around this table, but the same thing is also being asked of everyone from the State," said Dierdre Scozzafava, Deputy Secretary of State for Local Government.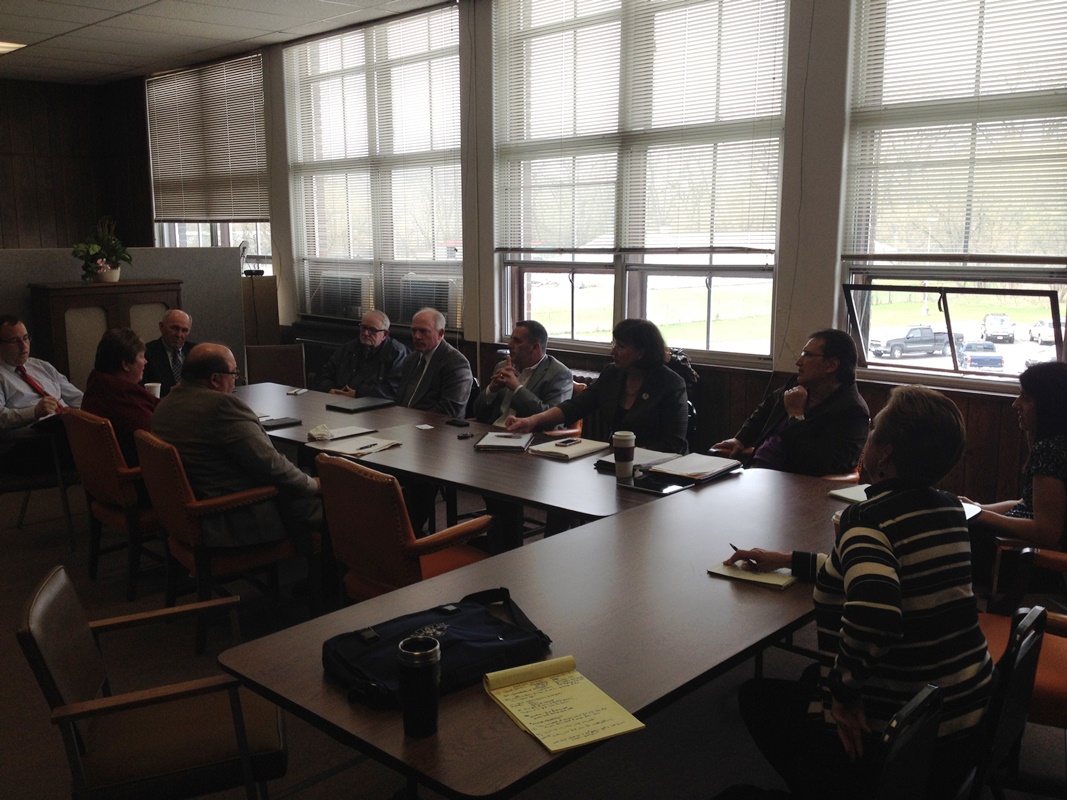 Get Acrobat Reader - Download to view PDFs
---
© 2015 Montgomery County, New York | All Rights Reserved
Contact the Webmaster | Employees
*NOTE: Links marked with an asterisk are not managed by Montgomery County. They are provided for your convenience only. We bear no responsibility for their content.
*External sites may require a subscription for viewing content.