Hamlet of Auriesville
Auriesville, a hamlet in the Town of Glen, is most known for the National Shrine of the North American Martyrs. This hilltop shrine is dedicated to three of America's canonized martyrs, who "shed their blood for Christ" on or around this spot in the 1640s, Father Isaac Jogues, Renè Goupil and John LaLande. Settlers
named the village Auries, as this was the name of the last known Mohawk People to have lived there.
---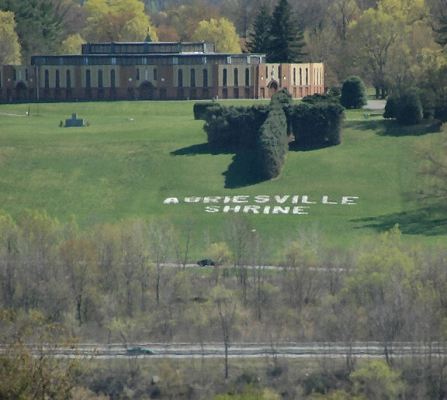 Get Acrobat Reader - Download to view PDFs
---
© 2015 Montgomery County, New York | All Rights Reserved
Contact the Webmaster | Employees
*NOTE: Links marked with an asterisk are not managed by Montgomery County. They are provided for your convenience only. We bear no responsibility for their content.
*External sites may require a subscription for viewing content.